As per the statisticians of Porn hub their daily traffic was down as much as -14% compared to an average Thursday. In the afternoon and early evening, traffic was up 10% above daily averages, but then fell by -8% at midnight as people awaited results from a hung parliament. After 2am, traffic shot up well above average levels in the wee hours.

Scotland's traffic fell drastically between 9pm and 3am with a low of -20% at 1am compared to an average day.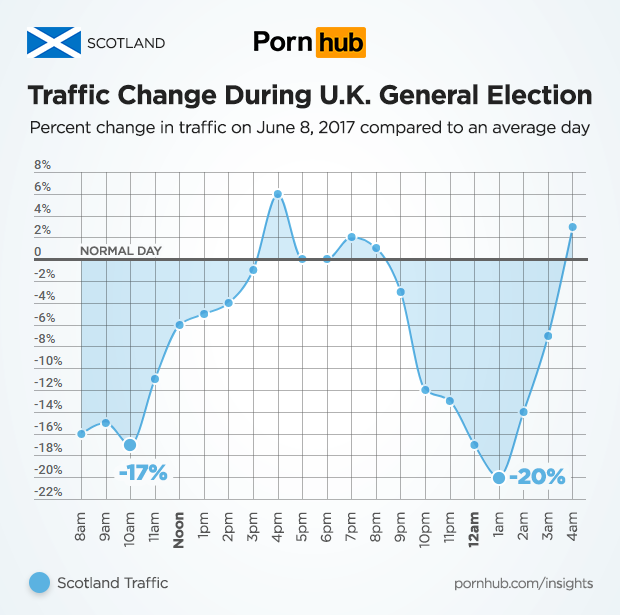 Northern Ireland also followed the election results closely, with a -11% drop compared to 1am on an average day.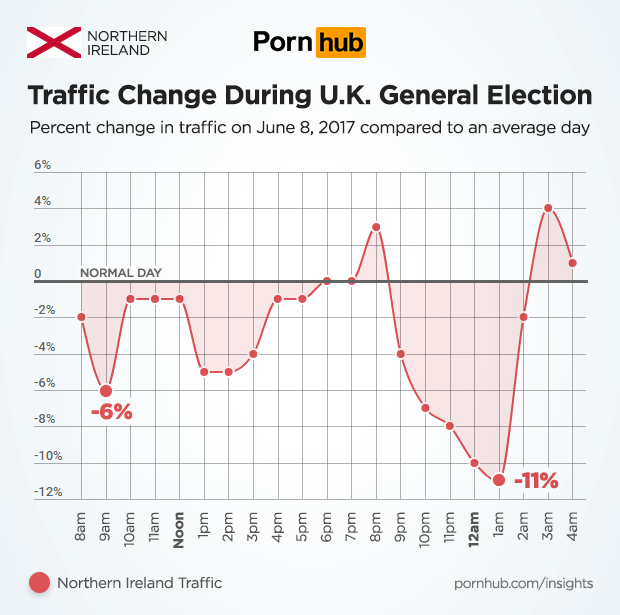 England's traffic was down from 10pm to 1am but only by -7% compared to an average day.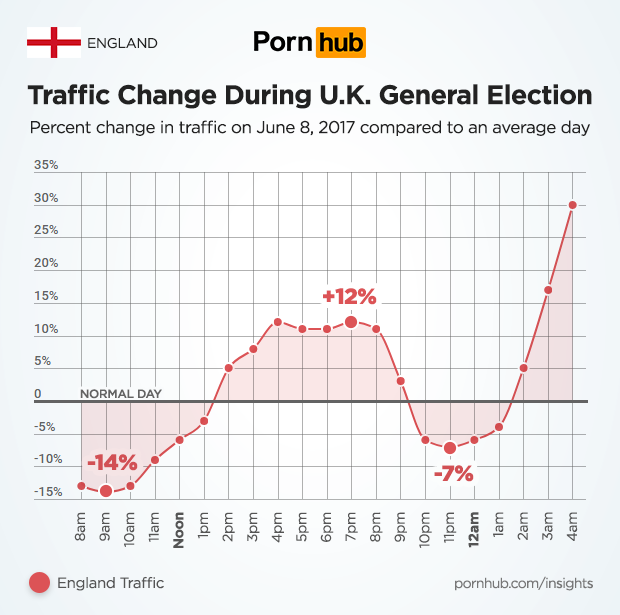 The election clearly had an effect on when people were watching Pornhub that day, but how about what they were searching for? Just as we found with Trump Related Searches during the U.S. Election, people were indeed searching Pornhub for their leading lady. Or were they? Turns out there is a pornstar named "Teresa" May, so it's hard to say if people were seeking her or the "Theresa" P.M. Either way, searches containing either Theresa May or Teresa May were up 128% on June 8, and 235% on June 9.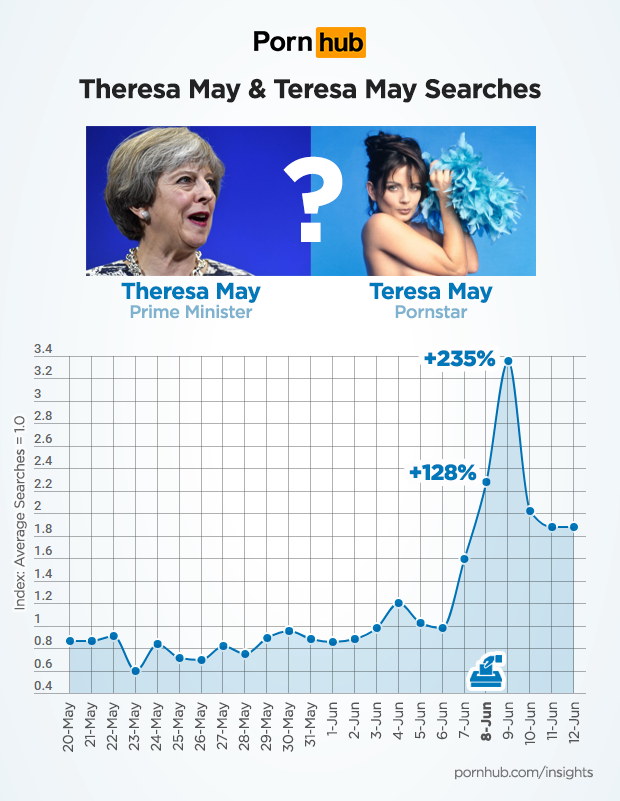 https://www.pornhub.com/insights/uk-election-traffic